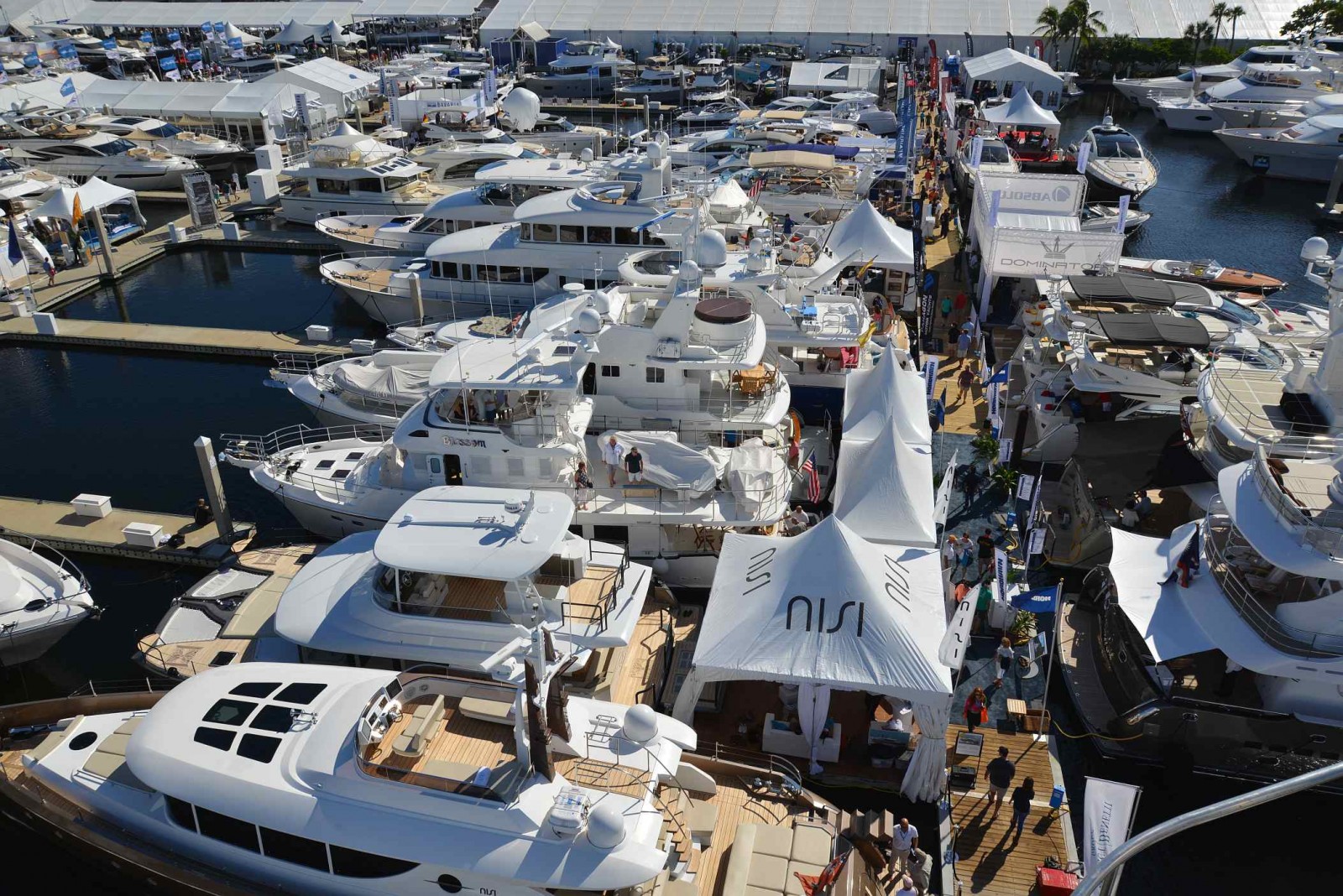 Yacht contracts, deals on the horizon at Fort Lauderdale boat show
Nov 3, 2014 by Lucy Chabot Reed
Fall has arrived in South Florida, with perfectly unhumid sunny days and a boat show full of people and optimism. It's as if Mother Nature wants us to do well.
Captains, crew and brokers spoke yesterday of their good fortune, of the dozens of qualified showings they were involved in and the handfuls of second lookers. And they admitted they expect signed contracts before the horns sound at 5 p.m. today to close the show.
"We've got three people really interested," said one captain on a yacht larger than 150 feet. "Now it's just a matter of price."
Most agreed that prices are still the sticking point. While buyers are certainly at the show — one captain/broker said he's seen many owners walking around — they're looking for deals. Advertised prices on many large yachts have dropped, and what remains is often negotiable for the right buyer.
"It's about the deal at this point," one broker said. "And that depends on how motivated the seller is. There's a boat and a deal here for everybody."
At least one yacht has figured it out, if the two short blasts heard about midday around Pier 66 is to be believed. We couldn't locate the lucky seller, but we have faith.
Lucy Chabot Reed is editor of Triton Today; lucy@the-triton.com.
Topics: