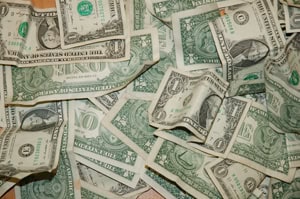 Tax on repairs in Florida capped at $1 million
Jun 16, 2015 by Lucy Chabot Reed
Florida Gov. Rick Scott signed a bill today that caps sales tax on yacht repairs at $60,000, meaning any repairs over $1 million are free from the state's 6 percent sales tax. The bill takes effect July 1.
" We will now be able to compete with states along the eastern seaboard and international yards," said Phil Purcell, executive director of the Marine Industries Association of South Florida. "This tax cap will enable us to leverage this opportunity for additional jobs and economic growth."
The bill amends Florida Statute 212.05 that sets the maximum tax paid on the sale of a boat at $18,000 (which was approved in 2010) and now repairs at $60,000.
South Florida employs 136,000 people in the marine industry and generates $11.5 billion annually in economic impact to the state, making it one of the world's centers for yacht service and repair.
The tax cap is part of a taxation bill approved by the Florida Legislature today during its special session to approve a state budget. It also includes 10 days of tax-free back-to-school shopping in August and a cut in taxes on cell phone and cable television bills.
Topics: