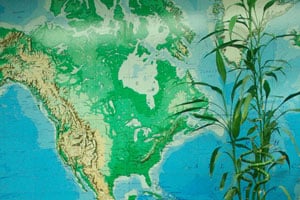 UK sailors take first match in race for America's Cup
Jul 28, 2015 by Guest Writer
Extreme winds forced the cancellation of racing at the Louis Vuitton America's Cup World Series in Portsmouth on Sunday, so results from Saturday stand, meaning Land Rover BAR is the winner of the first event of the 35th America's Cup cycle.
Capt. Ben Ainslie and his team were congratulated on their win at the official prize giving by the Duke and Duchess of Cambridge
"With the conditions that we saw yesterday and the standard these teams are sailing at, it's absolutely amazing racing," Ainslie said in a statement. "In my sailing career, I've never seen anything like it — the amount of people who came out on the water, on the shoreline, supporting the event, supporting us as the home team…"
Emirates Team New Zealand claimed second place with 24-year-old rookie Peter Burling on the helm at his first America's Cup regatta under skipper Glenn Ashby.
Cup defender Oracle Team USA finished third among the six teams.
The Louis Vuitton America's Cup World Series continues with races in Gothenburg from Aug. 28-30.
Topics: